LOS PRODUCTOS DE LA CUBA LIBRE, DE LA CUBA DE ANTES DEL ASESINO CASTRO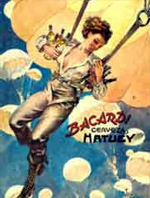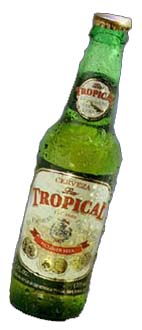 MATERVA...QUE FUERA DE CUBA HOY SI FUERA LIBRE, INDEPENDIENTE Y SOBERANA
Powered by ScribeFire.
Cawy
The Cawy Bottling Company was one of the most successful bottlers of soft drinks in Cuba. The company started in 1948, and Cawy Lemon-Lime soda became Cuba's best selling soft drink, even outselling Coca-Cola. With four bottling plants and an efficient distribution network, Cawy was one of the most successful Cuban-owned and run companies. Until 1959, that is, when the communists took over the plants and two of the original partners fled to the United States. In 1964, the company was re-incorporated in the United States.
Cawy Lemon Lime
Cawy re-introduced its flagship product, Cawy Lemon-Lime, a name that brought back good memories for Cuban exiles. Over the years, the company diversified by acquiring several soft drinks that were also popular in Cuba: Materva, Jupiña, and Quinabeer.
Materva is a mate soft drink, produced with herbs imported from South America. The drink was originally produced in Cuba, but was bought out by the competing Cawy Bottling Company of Miami. [1] Materva is very popular among Cubans and other Hispanics in the United States. [2] Some claim that the drink has health benefits, like improving one's immune system or sexual health. [3] [4] There is also a diet brand called Diet Materva.
"La Tropical" Beer
Another great Cuban beer is La Tropical, or Cerveza la Tropical. This beer was first brewed in 1888 by the Blanco Herrera family in Havana.
It was probably Cuba's best selling brand until Castro confiscated it in 1960. Back in the good old days, the La Tropical brewery in Havana was an idyllic spot with a beautiful tropical garden along the banks of the Almendares river. On Sundays, Cubans from all walks of life would gather in the gardens to dance the rumba to live music and drink fresh, cold beer. They also had a professional baseball stadium on the same site.
A couple of years ago, a Cuban-American guy, Manuel Portuondo bought the U. S. trademark and began brewing the beer from the original family recipe.
HATUEY BEER
The Indian in question is Hatuey, a Taino indian chief who headed several rebellions against the Spanish in the early 16th century. The Bacardi Rum Company began brewing this beer at the Santiago Brewery in 1926.Hatuey Sign It, like all of their Cuban holdings was seized by the corrupt Cuban government after the "revolution."